Your Hometown Pharmacy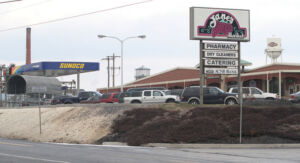 Located inside of Kennie's Marketplace Adams Cumberland Pharmacy provides the residents of Biglerville, and the surrounding Adams County communities with prescription and over the counter medications.
Pharmacy Services
We are an independently owned and operated pharmacy, filling all prescriptions and accepting most insurance, including Medicare. For those without prescription insurance we offer the Prescription Savings Club, courtesy of Good Neighbor Pharmacy. Immunization clinics are held on Tuesdays (please call us for an immunization schedule).
If you don't see something you're looking for just ask. We can special order items and many of them are available the next business day. Our courteous, professional and friendly staff takes pride in knowing their customers and strives to meet their pharmacy needs.